Dark chocolate with 20% pollen
Regular price
Sale price
€2,25
Unit price
per
Sale
Sold out
Sastāvs: melnā šokolāde (kakao masa, cukurs, kakao sviests, emulgators - sojas lecitīns, vaniļas ekstrakts), 10% ziedputekšņi.
Esi kvalitatīvas tumšās šokolādes cienītājs? Un, tomēr vēlies izmēģināt kaut ko jaunu un nebijušu? Tad "Tumšā šokolāde ar ziedputekšņiem" būs īstā izvēle.
Ziedputekšņi ir augu valsts produkts, kuru ievāc bites. Ziedputekšņi ir dažādu vērtīgu uzturvielu, tajā skaitā arī vitamīnu, avots.
Ziedputekšņi šokolādei piešķir maigāku garšu un graudainu struktūru. Izmēģini Latvijā ražotus kārumus!
Bez konservantiem.
Iepakojums: 50g vai 100g šokolādes tāfelīte iesaiņota papīrā.
Receipt

1. in Riga, Alfrēda Kalniņa Street 1a (FREE OF CHARGE today)

2. Parcel terminal (+2.90€ 2-3 days)

3. Courier (+4,95€ 2-3 days)

4. Delivery in Europe (+19,95€ Within 5-10 days)

5. Outside the European Union (+29,90€ Within 5-10 days)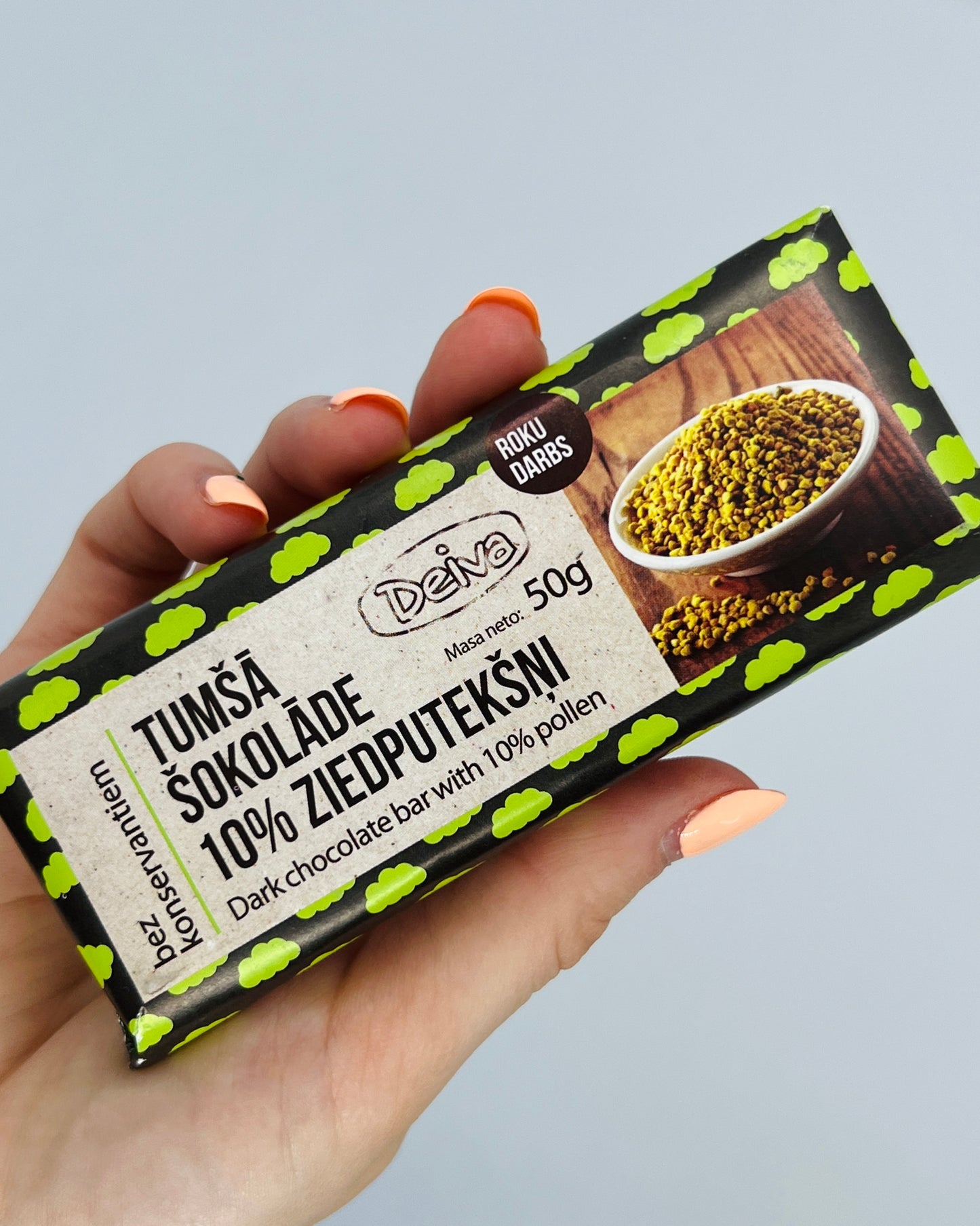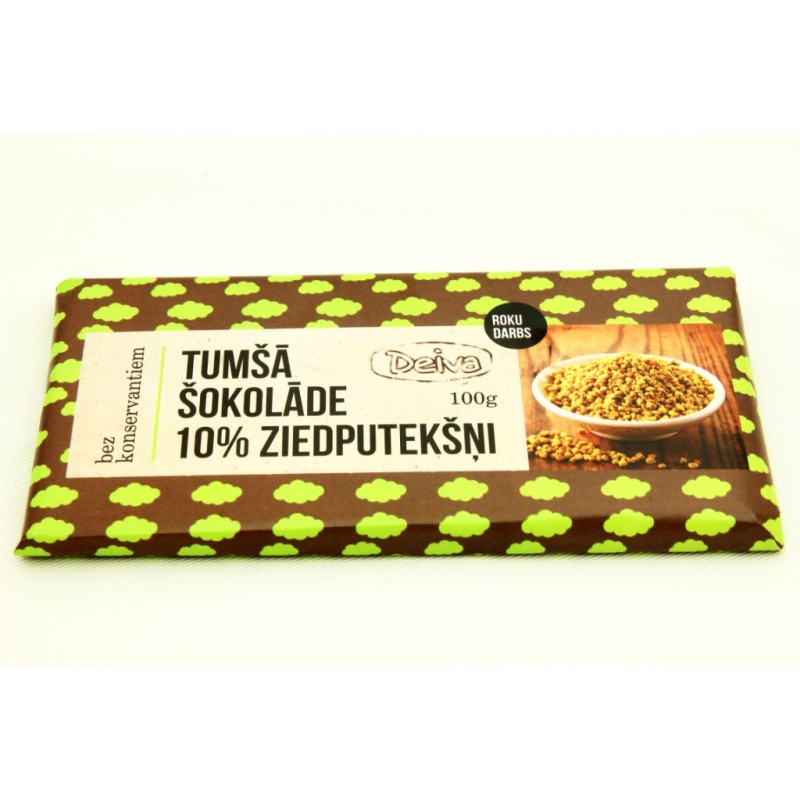 Paldies būs ļoti garda dāvana.